Hey you. Yeah you. What's your problem?!
We all know that necessity is the mother of invention. First came a problem and then a creative whiz got inventing to solve it!
We recently asked you to send us loads of problems, problems that stem from everyday things we experience at home or school or outdoors. There was some very interesting stuff, from a desire to make eating broccoli more tolerable to the necessity to stop Dad's snoring!
Clearly, we all have little niggles in life that we would like to iron out.
We narrowed all your problems down to our top three. Now it's up to you to get inventing the ideal item or contraption to solve them. Pick one problem or do all three!
Let's take a look...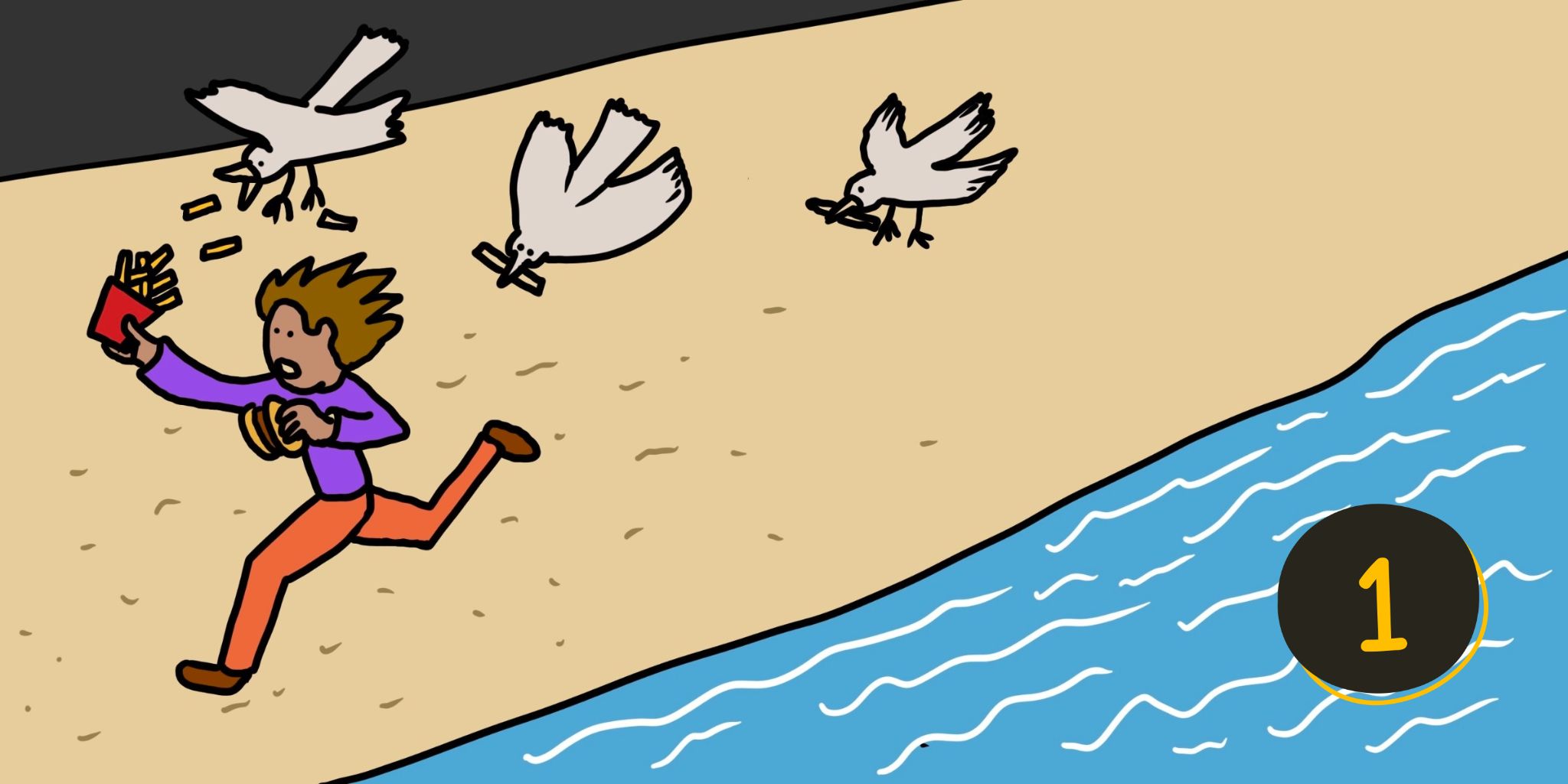 INVENT SOMETHING TO STOP A SEAGULL TAKING YOUR FOOD AT THE BEACH
Joe, age 14 from Hull, thinks a day at the beach has it all: sun, sand and lunch with a sea view. But he's not the only one whose got their eye on those chips.
Seagulls love lurking at the beach and making off with his meal. How can you stop them from taking their loot? Invent something that will protect his fish and chips or his ice cream from a hungry seagull!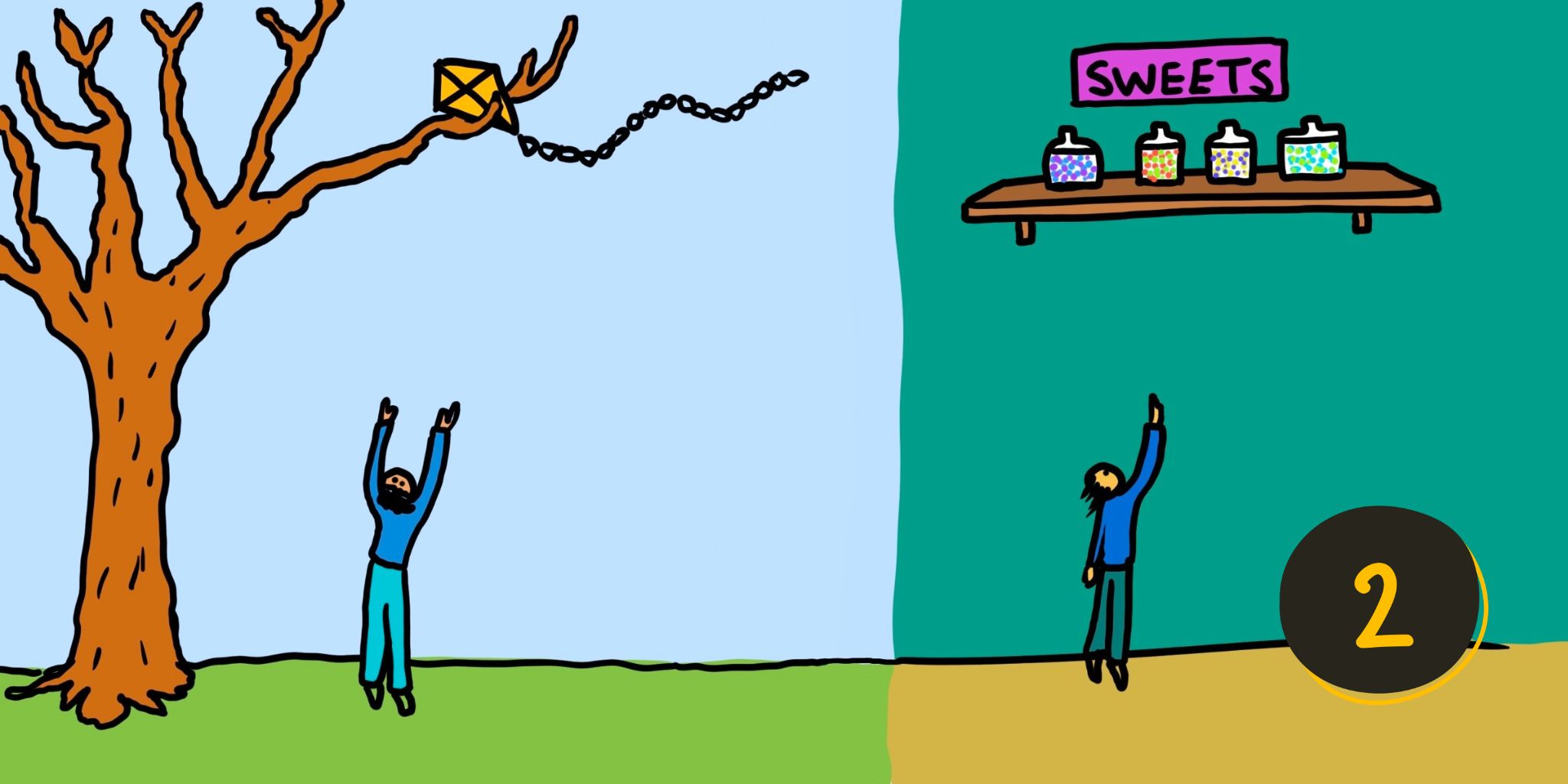 INVENT SOMETHING TO HELP YOU REACH THINGS HIGH UP
Not having the height yet shouldn't stop Toby, age 8 from Edinburgh, from reaching the good stuff - but it happens! The tastiest snacks in the highest cupboard, those toy boxes on the highest shelf. All that temptation so close..and yet so far.
When an adult isn't around, Toby needs to get creative in reaching the top! Which mechanisms and features could help him gain height? Invent a contraption to help Toby reach stuff.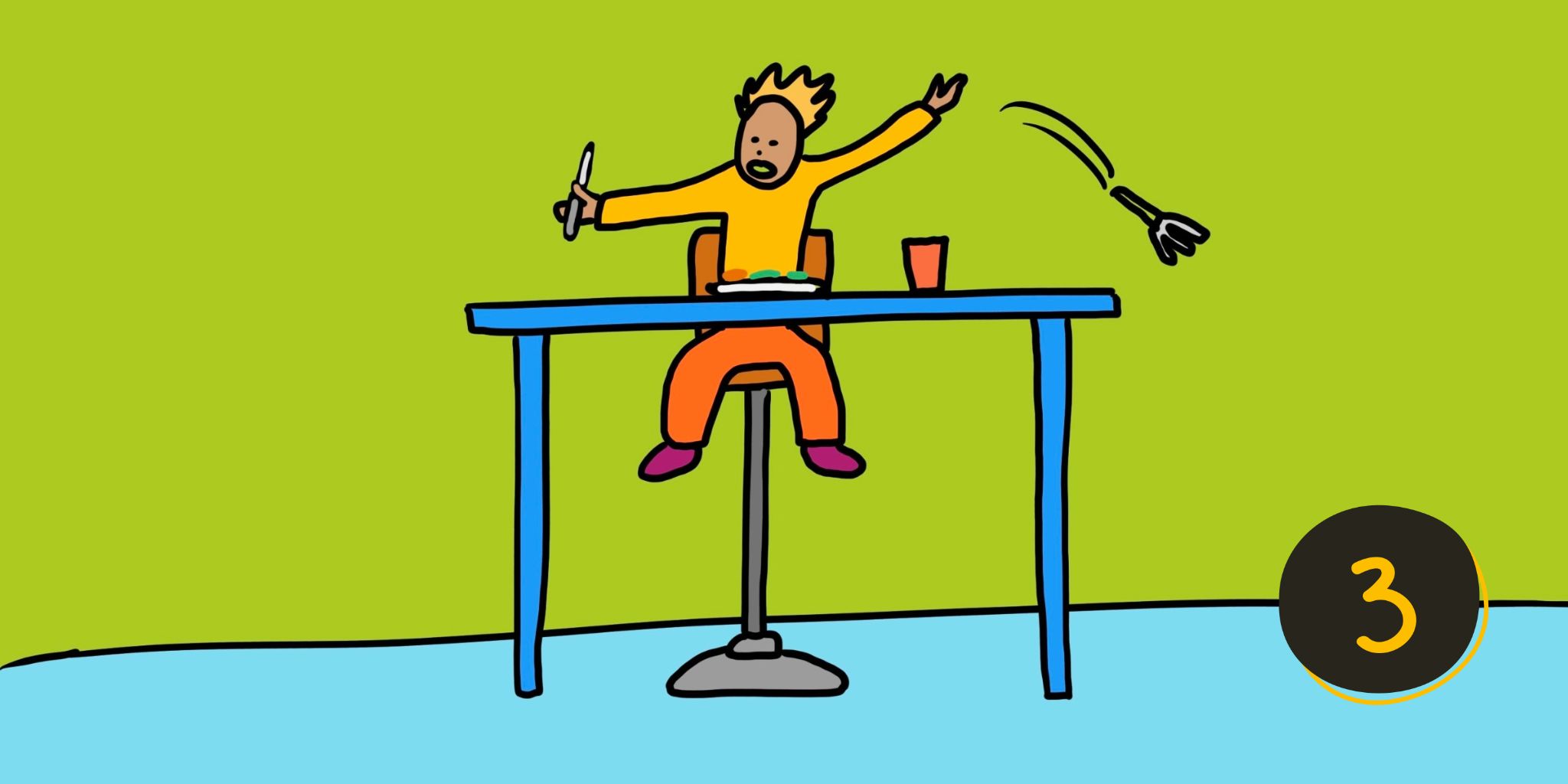 INVENT CUTLERY THAT IS EASIER TO USE AND CAN'T BE DROPPED
During meal times, cutlery is necessary but not always the easiest to use for Jax and Gabriella, age 7 from Cumbria. Fork in this hand, knife in that hand, the tedious tools stand in the way between them and their food!
They know all too well that cutlery is super easy to drop though. One slip through their fingers and there's food all over the floor and the dog's on the way for a lick and Mum's rushing for a tea towel. Invent cutlery that's easy to use and won't hit the floor!
---
The inventor of the winning idea will win a £100 voucher for their school to spend on supplies and resources of the school's choosing, plus their own copy of the Little Inventors Handbook signed by Chief Inventor Dominic Wilcox, plus a personalised feedback video from a member of the Little Inventors team!
If you're loving the challenge, tag or DM us on Facebook, Instagram or Twitter so we can join in the fun. We would be thrilled to see you in inventing action!
Download the worksheet and get your thinking cap on.
The last date for entries is May 31st 2023!
Download
The challenge is open worldwide. Teachers can participate with their class and upload all of the ideas on the children's behalf or individuals can submit from home. Each child can invent to solve as many problems as they like on separate worksheets. The challenge closes May 31st and the winner will be contacted and featured across our social media on June 12th.